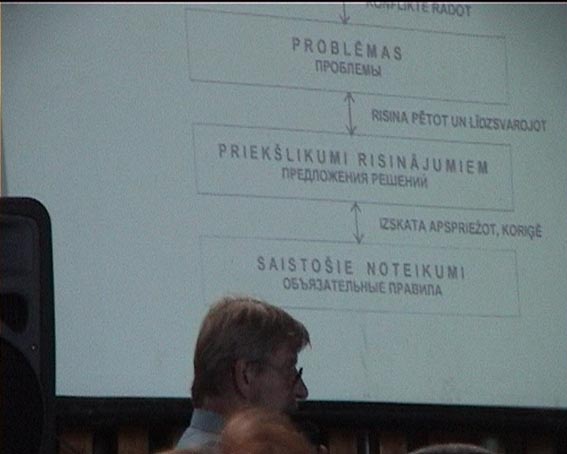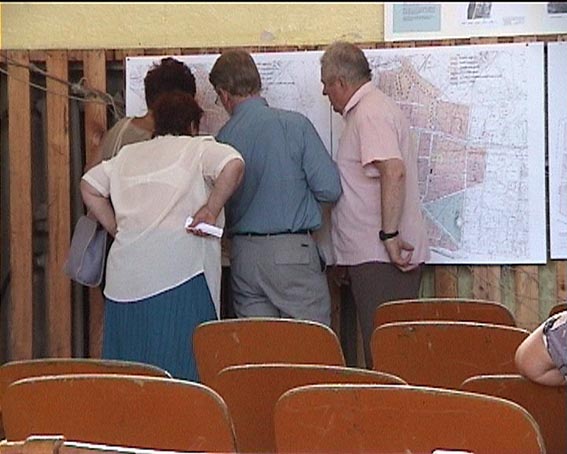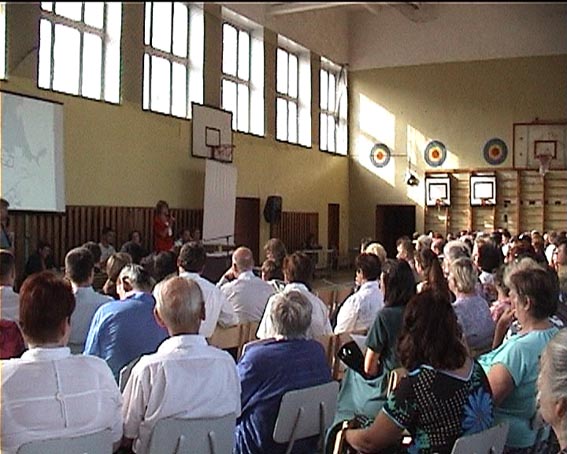 Liepajas 3.pamatskola
video (mini-dv, dvd)
duration: 65.20 min
© Jesper Nordahl 2005

The video "Liepajas 3.pamatskola" is a recorded public meeting concerning the future of Karosta. Karosta is a former military base and port at the coast of Latvia. The war port was consecrated by the Russian tsar Nicolai II and then hosted by Sovjet, Germany and Latvia during different periods until 1994. The meeting is taking place at the third school in Liepaja in the autumn 2001. Attending at the meeting are, among others, the inhabitants of Karosta, politicians from Karosta and Liepaja, architechts from Riga, a Canadian company working on the development of former military areas and the priest from the Russian Orthodox cathedral in Karosta.
Liepajas 3.pamatskola home cv works

*********************************************************************************************************************